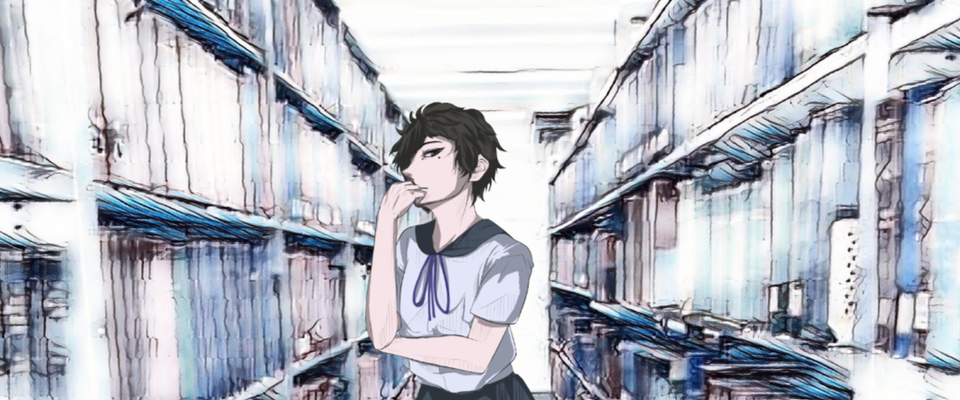 Flights of Fancy
Postmortem - Flights of Fancy
---
Hello, I'm ilyilaice, the writer of our team's NaNoRenO 2019 submission, Flights of Fancy.

Because this is my first time ever to write a visual novel, this month-long game jam has been an incredible learning experience for me. I am eternally grateful to my teammates for helping me learn the ropes.
The following are my perceived highs and lows with regard to this project.
The Good:
Zero friction whatsoever within my team — everyone was respectful and patient with each other;
A chemically sound cohesiveness between the artist's style and the writer's vision;
The seasoned experience of the programmer, which enabled them to discern the messy script sent by the writer; and
A stellar original soundtrack that was composed with virtually zero issues.
The Bad:
A far too ambitious creative concept that had to be scaled back at various points;
A few minor misunderstandings between the writer and the programmer with regard to the writer's crude mock-up of the script; and
Some issues with time management.
The Lessons I've Learned:
Tackle a specific and cohesive concept that can be executed well given the limited time frame. No need for multiple computer graphics or unnecessary character sprites. Just get the point of the story across. Minimalism is key.
From the very beginning, define the resolution of images to eliminate the need for late-month confusion and adjustments.
Learn more about programming so that the script presented to the programmer is clear and comprehensible.
Prepare a playlist of writing music in advance to prevent procrastinating via tinkering on Spotify and YouTube.
Keep a specific timeline. Draw up a calendar if necessary. Set deadlines. Ensure that every single teammate commits to them.
Proofread and debug like ya mean it.
Files
FlightsofFancy-1.0-linux.tar.bz2
70 MB
Apr 07, 2019
FlightsofFancy-1.0-mac.zip
64 MB
Apr 07, 2019
FlightsofFancy-1.0-pc.zip
81 MB
Apr 07, 2019